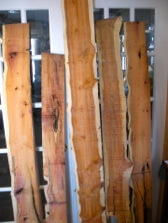 I am fortunate to have at my disposal some great Michigan woods: Maples, Ash, Cherry.
The best Birdseye Maple comes from Michigan's Upper Peninsula. It is a very hard wood, and very beautiful.
The Curly maple from Sugar or Rock maple is also beautiful and makes fine instruments. Our Silver maple is less hard and is more akin to European maple.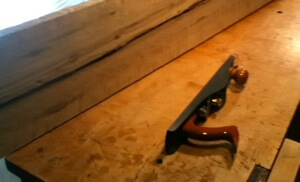 Figured ash is rare- perhaps more rare than figured maple but when I can locate some, light and springy, it makes a very fine instrument. I'm afraid that with the infestation of Emerald Ash Borer in our state, this wood may become very difficult to obtain.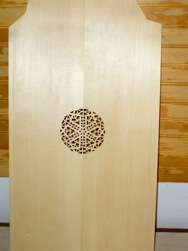 For lute tops, I've found that European Spruce works out the best. Spruce from the Swiss Alps and Italian Alps has worked really well. It is hard, strong, and stiff. The characteristics that make it possible to take it down to the thinness required to make a responsive, beautiful sounding lute or guitar top.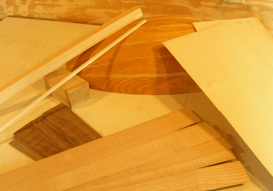 There are other domestic woods as well as "exotics" that also make fine instruments and I enjoy working with. I am happy to customize each instrument for every player's preference.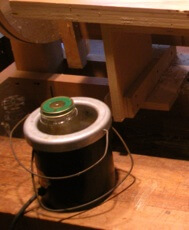 I now use hot hide-glue exclusively for constructing my instruments.